I honestly can not figure out how these are done by these photographs, and that alone blows my mind. I have seen layered glass paintings before but it's how Xia painted the weight, and the emotional intensity that makes these incomprehensible.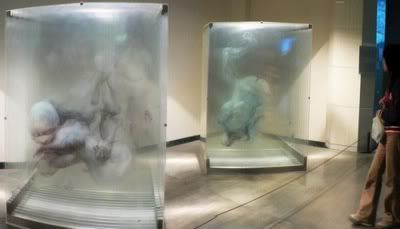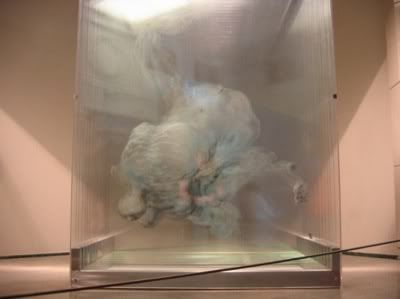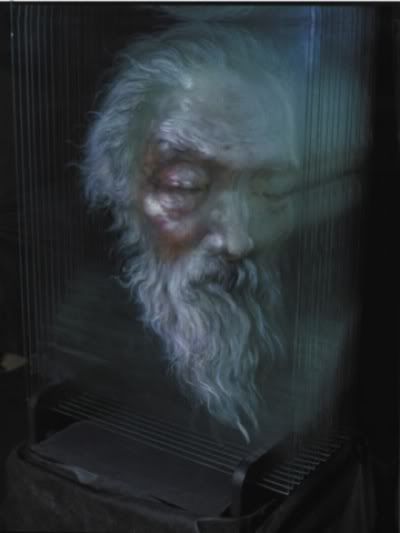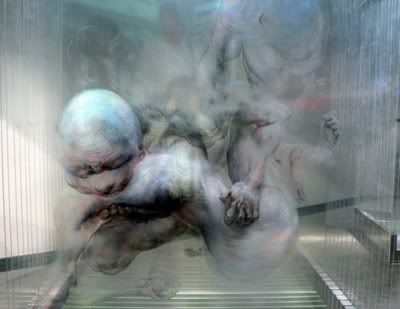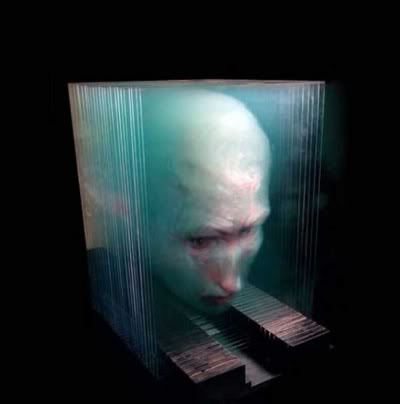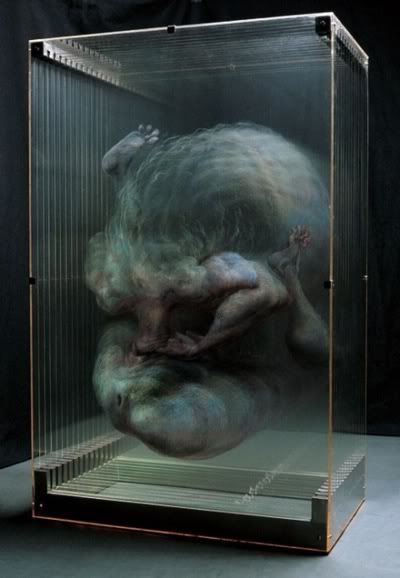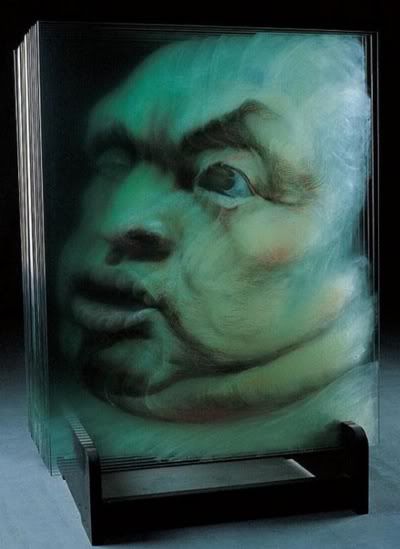 and my personal favorite titled Da Vinci's sketches. A
three dimensional portrait of Da Vinci with all of his
sketches embedded inside him using 22 planes of glass.
Brilliant.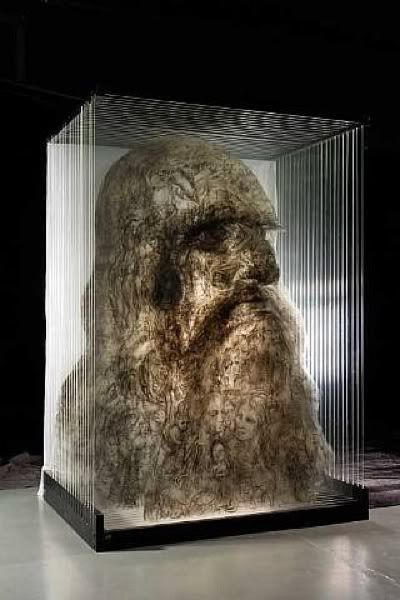 please visit this artist's website and look at all the amazing works.