today i helped out my friend Daniel with his new piece over at
Solos Project House
. Their show is this Friday so come out and support.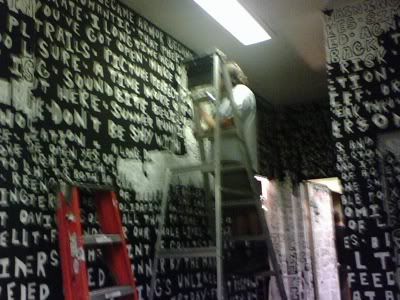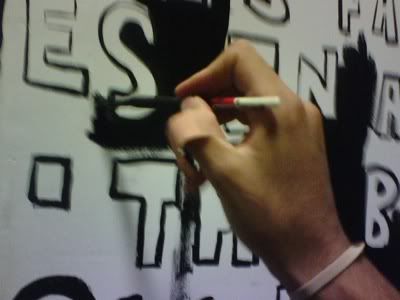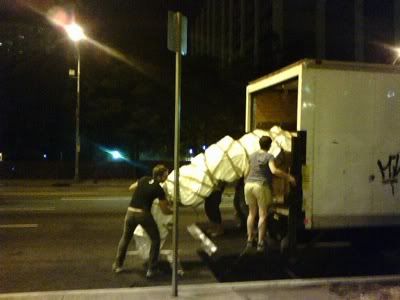 ______________________________
Solo(s) Project House presents:
#4: Lori Merhige – Floor One
#5: Joshua Knoblick – Floor Nine
September 24
, 2010-
October 29
, 2010
Lobby Installations by Daniel Patrick Helmstetter & Marc D'Agusto
Opening Reception:
Friday, September 24, 2010, 7 – 11 pm
Featuring music by The Vontons
Sponsored by
Hell's Kitchen
Lounge
AfterParty at Hell's Kitchen Lounge
Solo Projects

#4 & 5 Fight Amongst Yourselves
Fight Amongst Yourselves addresses the dueling powers created by each solo artist within their individual works and ultimately between separate installations. Each work of art contains it's own emotions which dramatically rise and challenge the others. They clash. They jerk. They push. They pull. They combat. They struggle. And they fight. They fight for seniority, stability & even ownership of the space allotted to them. We look at them and say, "Fight amongst yourselves!" Yet, the war continues.
_________________________________________________________________________
Solo(s) Project House Open Doors 2010 Schedule
Friday, September 24th: FIGHT AMONGST YOURSELVES 7 -11pm
Saturday, September 25th: Gallery Crawl 12pm – 4pm
Sunday, September 26th: Studio Tour/Available Space Open House 12 - 6pm