if only i could draw well. i would draw like Monaux all day everyday!
ive been becoming obsessed with the art nouveau style lately.
although this stained glass isnt Monaux's work it's too goo to not throw up.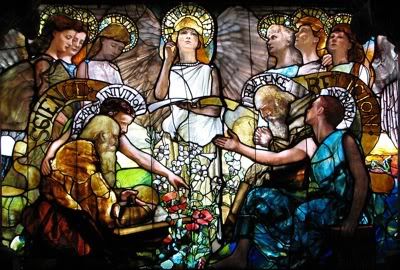 anyway here is the amazing Monaux
these pieces are just a sample of how good it gets.
if you liked these please please visit